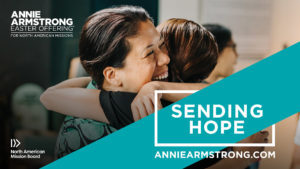 Monthly Giving: Annie Armstrong
Your prayers and gifts to the Annie Armstrong Easter Offering® provide support for more than 5,000 missionaries. These men and women are planting new churches in unreached communities and meeting needs through compassion ministries. Every day, lives are being impacted and transformed.
~ Our AWANA program meets every Wednesday night at 6:00 p.m.
~ Our MBC Youth meet every Wednesday at 6:20 p.m. in the youth building.
~ Adult Bible Study meets in the main sanctuary every Wednesday night at 6:30 p.m.
– Sunday Evening Services have been replace by DGroups at 6:00 p.m.
A.I.M., Adults in Ministry
Our Senior Adult Ministry (S.A.M.) will now be A.I.M. and is for all adults who are interested in serving the Lord by this means. The meetings will continue on the last Thursday of most months. If you have any questions please contact Roy Smith.
Munford Baptist Church is
emphasizing
28 Days of Prayer from now through February 29. Each day at 6:00 p.m., please take time to pray.
February 7-8 – IF Gathering geared toward college-aged women (18-24). Sign up in the foyer. See Jaci Williams and Michelle Nolen for more details.
March 13 – MBC Talent Show. Come show off your talent!! Sign up in the foyer.
Street Reach is coming in June. See Stacy Mayo if you have questions.

July 1-6 – Centrifuge 2020 at Union University.